Do I need an ABN? How do I get an ABN? Can I still work as a Gimme Buddy without one? Do I need to be registered for GST?
Don't worry, we're here to Gimme a hand! We know it can be confusing trying to navigate being a Gimme Buddy and your obligations, so let us help you out.
With Gimme, each one of our Buddies (drivers) work as contractors, therefore, before your driver registration can be approved, you must have a valid Australian Business Number (ABN), either personal or for a business. If you do not have a valid ABN, you must have one registered before you sign-up as a Gimme Buddy and start earning. For more information on what an ABN is and how to register, you can visit the Australian Business Registration (ABR) website here.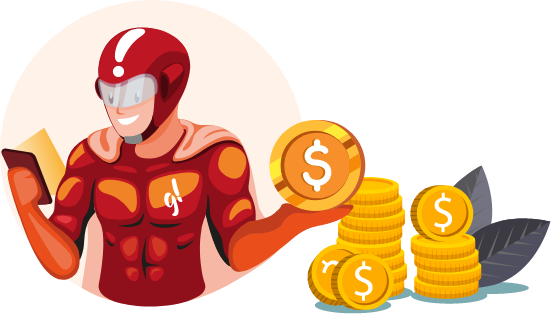 As Buddies work as contractors, Gimme does not withhold tax on behalf of its drivers on any jobs completed. Therefore, drivers are responsible for their own GST/Tax while earning through Gimme. Buddies that are registered for GST must notify Gimme through their registration or update their profiles in-app via their settings.
Please refer to the ATO's website for GST registration guidelines. To understand more, you can contact your accountant or contact our support team at support@gimmebuddy.com and they will gladly assist you any way they can. Airtax and H&R Block have put together some general information, which you might find useful as well!
We know this may seem like a lot, but we promise it's worth it. Once you have your ABN, you can start working with Gimme as soon as you are approved and diversify the way you earn!
We can't wait for you to join our Gimme Buddy community!