Gimme is here to change the way Aussies shop online!
Being a new de-centralised service app, Gimme allows customers to get anything they need delivered A to B on-demand…That's right, anything to anywhere in a flash! With our easy to use Gimme App, customers can hire a Gimme Buddy (Driver) to pick-up and deliver whatever they need from any location, conveniently in as little as 1 hour!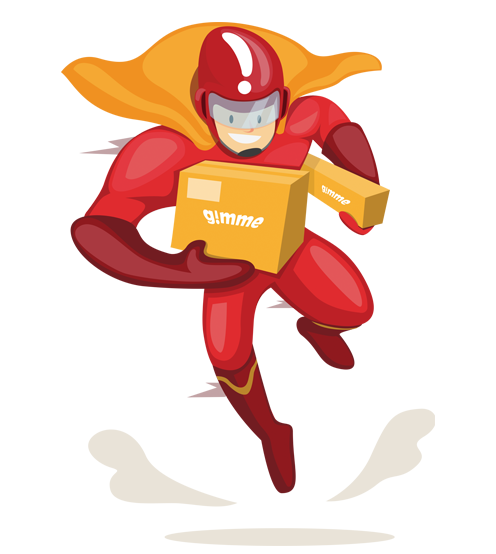 To order a Gimme Buddy for delivery we've streamlined the process to make things as convenient as possible. Simply follow the steps below and if you need further assistance, you can view our "How To" video Here or contact our helpful team at support@gimmebuddy.com
HIRING FOR DELIVERY
Log-in to your 'Gimme' app.
Select 'Delivery' for A to B courier services.
Upload a screenshot, an image from your device or take a photo of your delivery items/details.
Enter your Deliver address. 
Select ASAP for delivery as fast as 1 hour or a Scheduled time.
Review & Place your Order! You will be updated every step of the way and able to chat in-app as your Buddy completes your order.
If you are present for collection, to complete the process, accept your items then present your unique QR code for your Buddy scan it via their Gimme Buddy app.
If you are not present for collection, have your Buddy leave your items in a secure location, or, if someone else is collecting they may accept your items then present your unique 4-digit job code to your Buddy to complete.